Other Projects
Supporting Families Affected by Earthquakes in Turkey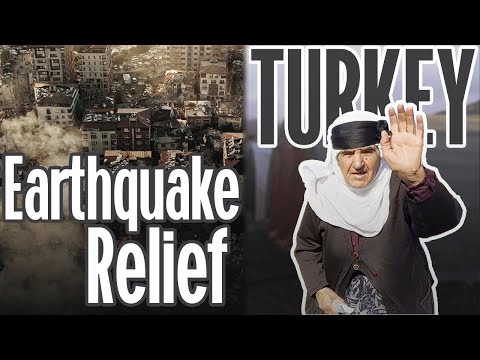 Two devastating earthquakes struck Turkey and Syria on February 6, leaving a trail of destruction and heartbreak. Over 50,000 lives were lost, and millions were left without shelter, family, and even the most fundamental necessities. The devastation spanned multiple provinces, including Adana, Gaziantep, Hatay, Kahramanmaras, Malatya, and Sanliurfa.
Our Mission to Help People Who Lost Everything
The next day, As I watched the news coverage of the aftermath, a powerful and overwhelming urge to take action welled up inside me. The suffering on the screen was too much to bear, and I couldn't simply be an observer this time. So, I reached out to the CEO of a major NGO that was actively working in Turkey, offering my help. Despite my efforts, I was met with silence. But I refused to be disheartened and took matters into my own hands, deciding to go there on my own, relying on the grace of God, as I always do.
And so, the following week, I arrived in Adana, a city in southern Turkey that was hit hard by the earthquakes. I had no concrete plan, only good intentions. On my first morning in Adana, God blessed me with the chance to meet Michael and Alper, two outstanding individuals who were crucial to our mission. We bonded immediately and set out to make a real difference in the lives of those affected by this tragedy in the next 10 hours. In a hotel lobby at 9 AM, we crafted a plan to travel to the Hatay province, where our help was most needed. Within an hour, we were in a car and set out on our mission. We aimed to provide $10,000 to families to assist them for the next month and let them know they were not alone.
Heartbreaking Stories
Upon our arrival in Iskenderun, we were confronted with heart-wrenching scenes. Many buildings in the city center had crumbled, and almost every household had experienced extensive damage. The stories of human loss and the struggles of those left hit us right away. As we waited for Alper's friend Mehmet, locals approached us and shared their struggles. A woman shared with us that families with young children had been sleeping in cramped tents outdoors for weeks. In close proximity, a man recounted the heartbreaking story of losing his entire family. Although we could only offer financial assistance and a listening ear, I was grateful that we were there to help in any way we could.
Later, Mehmet introduced us to his family and neighbors. Thankfully, their houses were still standing, but the damage was so severe that it was unsafe for them to sleep there. The people echoed the same sentiment – they were still waiting for officials and NGOs to check on them and help directly. We donated 10,000 Turkish Lira to several families and extended smaller amounts to thirty more people over Iskenderun. To add to it, we distributed toys donated by my wife and the Leesburg community, and we also donated diapers.
Inspiring Moments of Hope and Resilience
Despite being warned about the potential dangers of traveling to Turkey, my personal experience was nothing but positive. I found the locals to be very welcoming, including taxi drivers, hotel employees, and even strangers on the street, all supporting our cause. In the midst of pain and sorrow, we also witnessed inspiring moments of hope and resilience. We encountered families who, despite losing everything, remained determined to rebuild their lives. We met children who, despite experiencing tragedy, still found joy in the little things. As the sound of their laughter filled the air and, for a moment, replaced the previous sadness and stillness, I felt a powerful surge of hope that this difficult time would eventually come to an end. We just need to be there for our Turkish friends until it does. I also realized that our efforts were more than just financial assistance. We were showing these people that they were not alone in their struggle and that they were not forgotten.
Get inspired by other's stories & projects