Other Projects
Kindness in Action: A Day of Giving Back in Winchester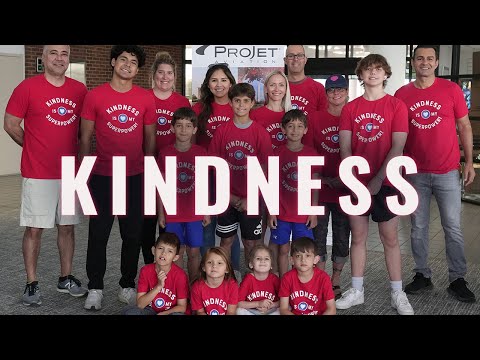 A couple of years back, I heard about some homeless folks who were living under a bridge in Winchester. It really touched my heart, and I felt this strong urge to do something to help them out. I went looking for that bridge, but I couldn't find it. Instead, I stumbled upon some homeless individuals near a supermarket nearby, so I offered them some money to make their lives a bit easier. In the back of my mind, I've kept the idea of coming back to create a more significant difference.
Then, this year, an opportunity emerged as Courtney, a ProJet Aviation team member, put forward the idea of providing support to CCAP. 
Courtney and her colleagues had immense admiration for the outstanding work of CCAP. So, as one might anticipate, ProJet Aviation and Best You Best Me united once more, bringing radiant light to another city. 
With every journey, our aim is to do better. This time around, we set our sights on involving the younger generation. The response was uplifting, with more and more young volunteers coming forward daily. The goal was simple: to teach the kids the immense power of kindness through direct participation. 
Our plan extended beyond providing boxes of food and clothing; it was about sharing meals and connecting with the community. We arranged for the delivery of 100 boxed lunches and 100 smoothies. 
As we reached CCAP, the staff welcomed us with genuine warmth. You could feel their gratitude, and shortly, we had the pleasure of meeting Andrea, the driving force behind the charity's success. 
She shared,

CCAP. was established to help families who could manage for three weeks but often faced hardships in the fourth." She went on, "Last year, we provided support to 3200 families, which is roughly 2.6% of the population in Winchester.
As the day continued, we felt fulfilled. We not only supplied food and clothing but also created moments of joy and togetherness within the community. For the kids, it was not just about shifting boxes; their shared devotion to kindness led to deep connections. Kindness seemed innate, ingrained in their spirits. 
In the end, our mission extended beyond material donations. It was about forging connections, nurturing empathy, and spreading the message that kindness can transform lives. Leaving Winchester, our hearts were full, knowing we'd made another significant difference. Our commitment didn't stop there; we also shared half of our donation with the Loudon Abuse Women's Shelter on our way back. 
In my discussion with Julie, one of the event organizers, she left us with this powerful message:
It's a good time to come together and learn what kindness is truly about. People are living in an age where their schedules are busy, they are focused on themselves, and there is a lot of social media noise. So they forget about the human touch, which is really important.
Get inspired by other's stories & projects