Other Projects
Loudoun County Cleanup with Environmentalist Grek Campero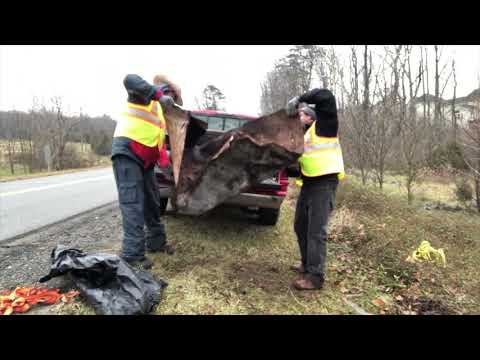 Richard had done several projects for BYBM already to clean up the places in and around his hometown. He did the first project cleaning up Oatland Mills Road and the second taking steel drums out of the stream, he did the riverside clean up with the transplant brothers and he started cleaning up Loudoun County at Watson Road with his neighbors. He cleaned up 1480 pounds of trash along with his family, neighbors and friends, leaving 520 pounds of trash to go. This brought him closer to his goal of collecting one ton of trash. 
He spoke with many people about his cleaning project. One of these people was Grek Campero. A good friend of Richard. Grek is an environmentalist himself, so Richard knew that he might be interested in such a project. He couldn't have been more right. When Richard told Grek about his recent clean ups, Grek's eyes started glowing. He was in! Grek proposed to bring his truck so that they could fit all the trash in the back. Since this was not the first clean up of both Richard and Grek, they decided to go for waste that was harder to remove. They ended up removing buried pieces of steel and discarded tires, on top of other trash that was laying around.

It was a great experience for Richard. Cleaning up Loudoun County with his friend was not only good for the environment, but also felt as a spiritual journey. 
Best You Best Me wants to thank Grek Campero for helping clean up Loudoun County and getting closer to the goal of one ton collected trash!
You can contribute to this project right now:
Join us in our upcoming cleaning up raids
It's fun, it's a way of actively spending your time and above all we help our planet - place we should take care of.
Let us know about garbage
If you noticed an area that would benefit from you and our team taking care of it - let us know! We will show up with all the necessary stuff.
Get inspired by other's stories & projects