Other Projects
Donating Food to Charity – Helping the People of Loudoun County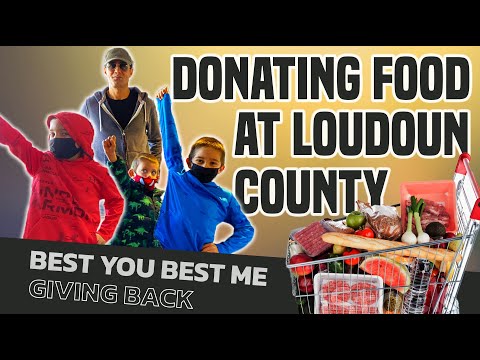 Sharing your wealth and happiness is one of the most important things during the holiday season. Richard Zaher couldn't agree more with this statement and decided to give something back to the community of Loudoun County. He found out recently that ProJet Aviation and Leesburg Executive Airport were collecting donations for the Loudoun Hunger charity. Richard thought that it was a great incentive to help out as well. He rallied his children to help him feed the people in Loudoun County.
Richard explained to his boys that he wanted to purchase food for the less fortunate people and that he would drop this food at the airport. The food would later be sent to the Loudoun Hunger charity and handed out to the people in need. He asked his boys if they wanted to help. Richard's children were very eager to help him with this project. 
Richard and his kids went to a supermarket and purchased groceries for a few hundred dollars. The boys helped Richard to pick out the groceries and put all the items in the shopping cards. On top of the groceries, Richard also bought 500 dollars worth of 25 dollar grocery store gift cards. That way the people in Loudoun County would be able to buy whatever they wanted at the supermarket. 
The entire experience felt to Richard like an amazing opportunity to educate his children about kindness, and inspire them to be kind in their lives as well. They ended up having a great time together, while bonding through kindness. 
Get inspired by other's stories & projects