Other Projects
A $500 Christmas Tip for the Most Awesome Waiter We Ever Met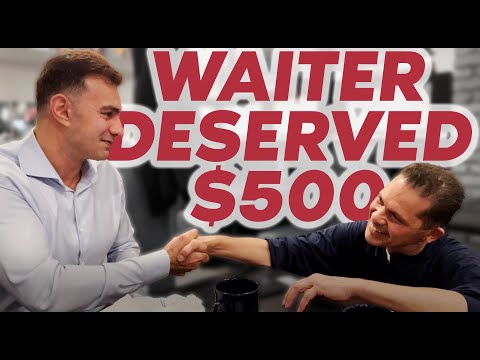 He made us feel welcome and appreciated, which added to the pleasure of our dinner together. He seemed to really love his job, which showed in everything he did and said. It's rare nowadays to see people doing their jobs as passionately as he did.
After dinner, we thanked Esmar for his excellent service and were curious to hear his story. We enjoyed a beautiful speech about his work and life values, and then Eve and I surprised him with a $500 tip. Silence followed as we all reflected on the significance of this moment and our interaction. It was an intense experience. 
He then said:
God bless you, and I'm not saying this for $500 but for the move itself, for your kindness. Your comment is worth a lot more than this.
Get inspired by other's stories & projects